A little Progress
It went well at first. I did a lot of work and the mitten was growing quickly. See?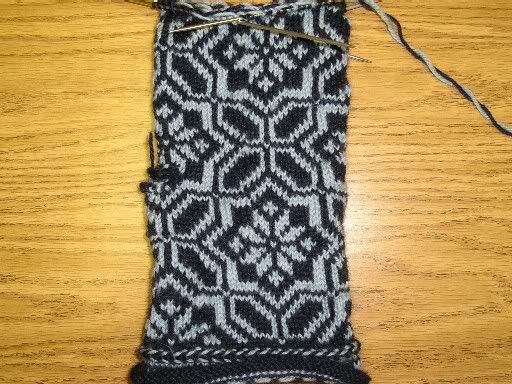 The last few days, though, I haven't had a chance to work on it. Tonight looks good, but tomorrow is a marathon session of basketball games, a girl scout field trip, an
AFS
interview, and my mother's birthday.
Yesterday I cashed in my $20 of free products at the LYS for filling in my purchase card. I got this: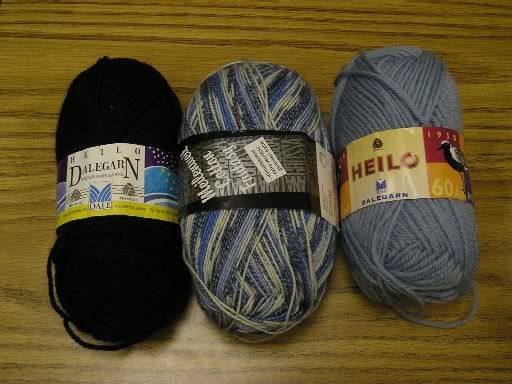 The yarn for the second mitten (the yarn for the first one was a Christmas gift), and some sock yarn for my mother.
Happy Knitting... gotta run!