Quick Progress Report
Look at how it's growing! I love the pattern, but I have to be careful as I work it, or there it tinking involved later. Last night I had set the goal of reaching the thumb, and went to bed at 1:00am when I finally worked above the thumb.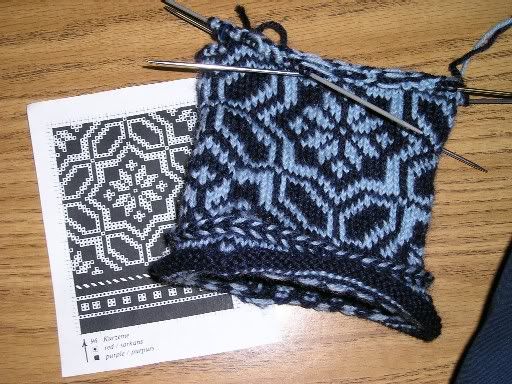 Nothing else to really talk about... we're hunkering down for a good ol'fashioned blizzard. See?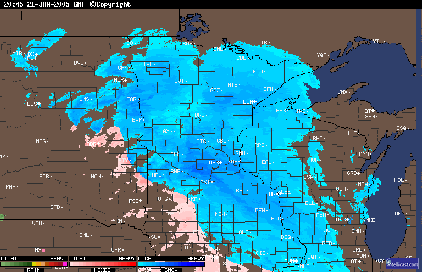 The forecast calls for 10 or more inches of snow starting at 6pm tonight until 6pm tomorrow. Sounds like lots of knitting tonight and tomorrow!