Finished Object - Posting Attempt 2
Well here they are in all of their glory. A beautiful pair of Latvian Mittens.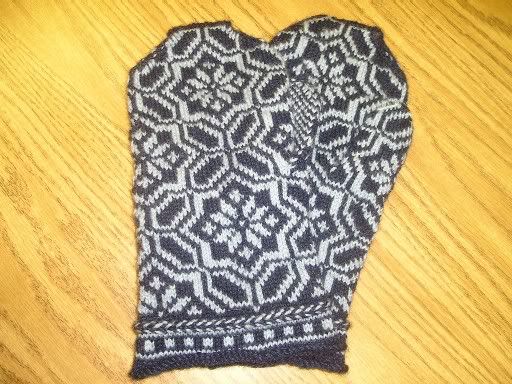 Latvian Mittens
Yarn:
Dale of Norway Heilo Yarn in soft blue and deep blue
Needles:
size 0 (5 double points)
Gauge:
18 stitches and 17 rows in 2 inches
Pattern:
Latvian Mittens
by Lizbeth Upitis. Pattern #96, page 81
Approximate Start Date:
January 3, 2005
Approximate End Date:
March 15, 2005
I wore them the weekend after I finished them and got lots of compliments.
One thing that thrills me to no end is that the pattern repeats across the mittens when they are set side by side, see?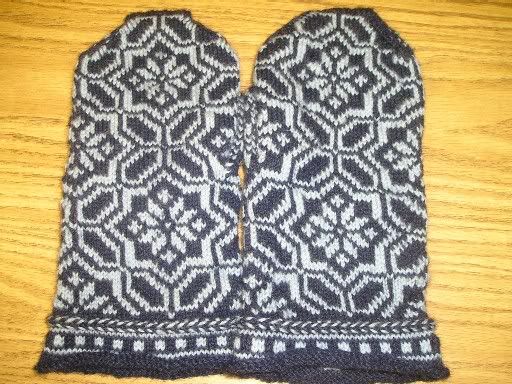 Now, this shouldn't have been such a surprise, because there
were
only 2 pattern repeats in one round (meaning it was pretty obvious that one pattern would cover the top of the mitten and the other, the bottom). But, I never get tired of seeing it. It pleases my compulsive nature.
Here is a close up of the beautiful braid.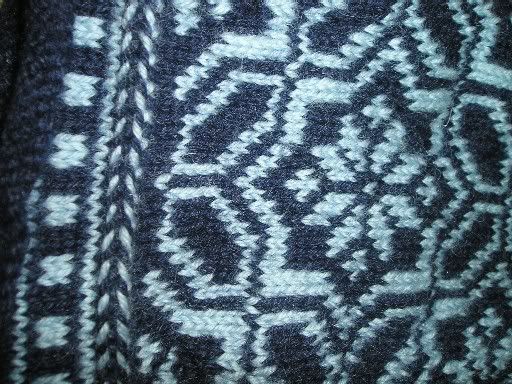 Here is a photo of the inside of the thumb. This wasn't so easy to knit. The pattern was supposed to repeat on the inside of the thumb, but after several screaming episodes and threats from the neighbors to wash out my mouth with soap, I decided to do something different.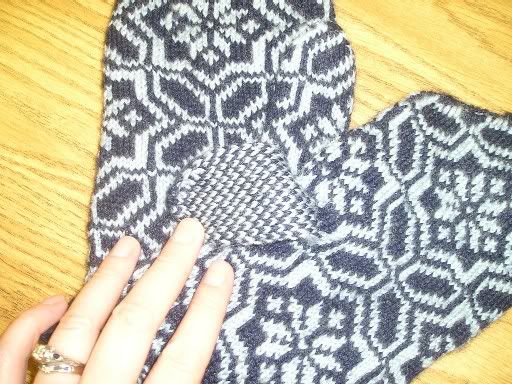 If you have read my blog for awhile, you will know about my engagement ring. It was my grandmother's engagement ring, given to her by my grandfather. It was passed down to my mother (the youngest daughter) and then to me (the youngest daughter). One day it will go to
my
youngest daughter. DH and I had a hard time finding a wedding band to go with it, but finally found a match that seemed to be perfect. The rings got caught in the picture so I thought I would tell their story.
We got back from camping at noon, and finally finished cleaning up. Three days of nearly 70 degree weather in April in Wisconsin? We must be dreaming!